Recent Episodes
A quarterly conversation about how we interact with place through art and nature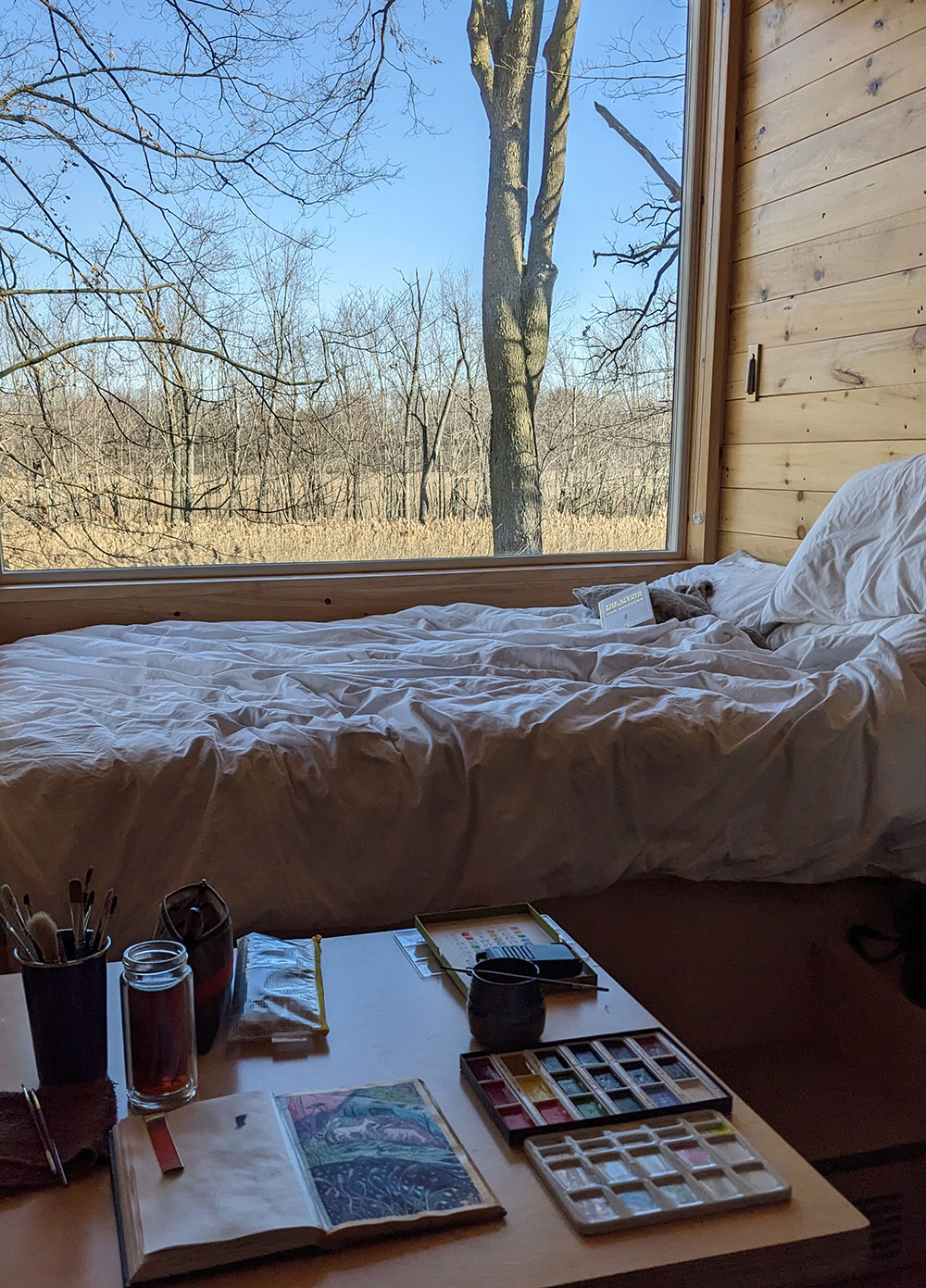 Episode 9: It's Kind of Like Dirty Dancing
We're still very much in conversation with time this spring. On this episode of Hearth & Heather, we're looking at time through the lens of our hobbies. We talk about the living nature of the spoken word, and the way that boating on a river can shift a small slice of landscape into a big, slow, and contemplative world. Kathy shares what she's been experiencing recently in her experiments with art; Kateri gives an update on her #AnnWoodStitchBook 100 Day sewing project. And we talk about the hobbies that we share, and how feeding your joy can spread joy to other people.
Mentioned in episode:
Intro & outro music: "Veracruz" by Quincas Moreira
Photo of Kathy's Getaway Cabin
---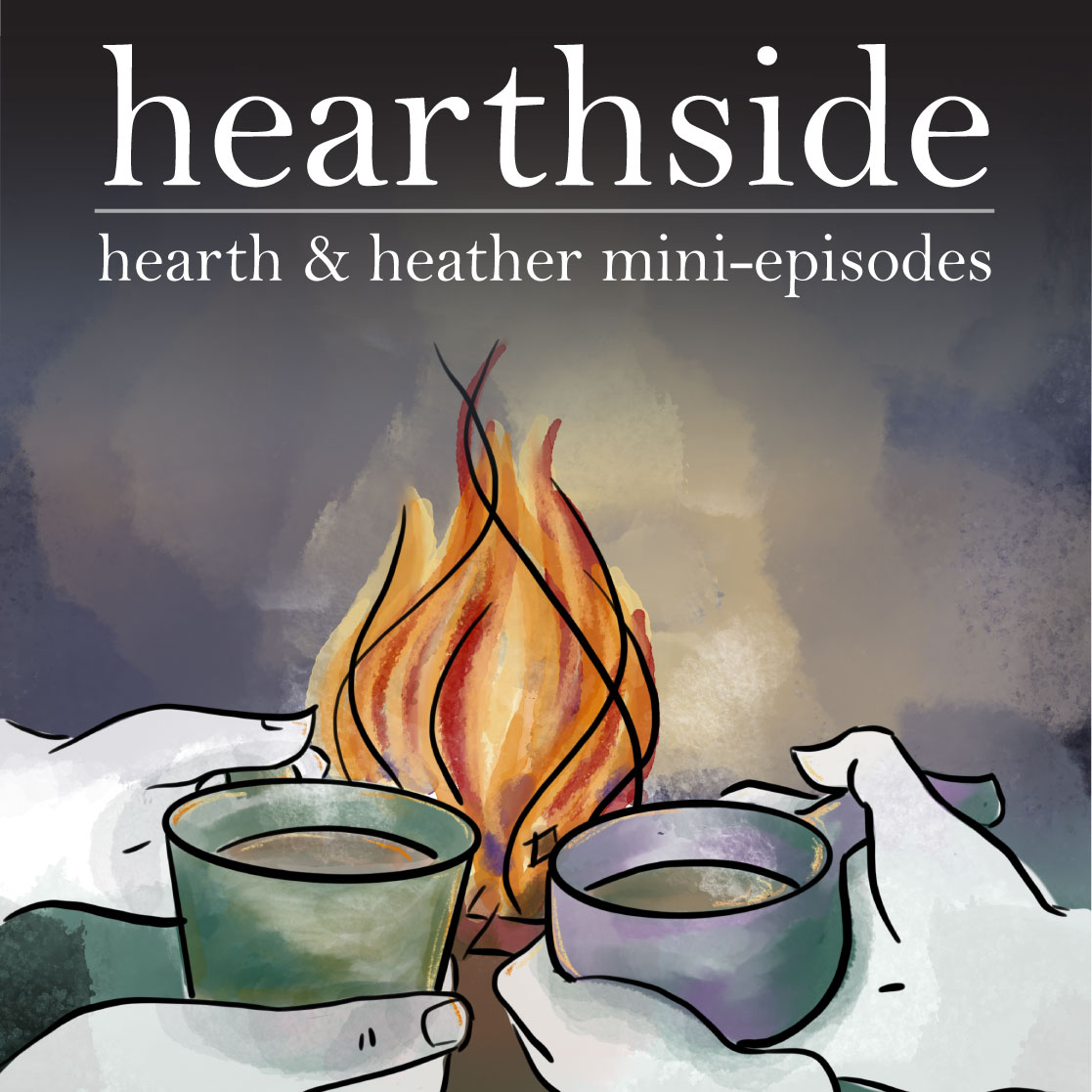 Bonus mini-episode - Hearthside: Vasilisa the Brave
Small moments of fables, stories, and poems with Kathy and Kateri, sprinkled among our quarterly podcast episodes. In this mini-episode, Kathy tells her variation of the folk tale of Baba Yaga and Vasilisa, mainly based on how her grandmother told it to her, with a few dashes of the feminist re-tellings she read as an adult. This story does not tell a neat tale of bending all things to our will just by trying hard enough. It is more a tale of trusting yourself and knowing that some seemingly impossible tasks may just need some faith and thought around them. With this trust, the unknown does not have to be walked into with fear; it can become an ally. Approach with faith and a willingness to embrace mystery.
---